All businesses need promotion and in these days of social media the opportunities for mass coverage have really opened up. Whatever the product or service is, and no matter how brilliant it happens to be – if nobody knows about its existence, it may as well not exist.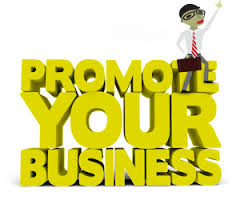 But do not despair, because promotion and marketing is not rocket science. There are many tried and tested methods for putting a product or service out there, so many in fact it helps if we break it down a little into bite sized chunks…
Online marketing
This umbrella term relates to all things Internet marketing related. It encompasses everything from Twitter, Facebook, Google+, company websites and blogs to iPhone apps – all excellent ways of extending the reach of a business in a relatively cost effective way. Cyberspace offers a massive shop window for fresh companies with exciting new brands and those who manage to network online successfully can really reap the dividends.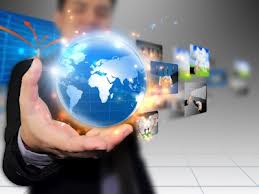 Social media gives us the ability to really engage directly with customers and is so useful in terms of product development, client satisfaction and news updates. Those with a flair for communication can really flourish on platforms such as Twitter and Facebook, places where people are increasingly heading first for information and news about businesses and products.
Other tools such as search engine optimization have become crucial in driving web traffic to specific sites and those with adventurous and entrepreneurial spirits will find there is plenty to get their teeth into in terms of online promotional push.
Technology has made greats strides in making once arduous tasks far easier. Business apps for the iPhone for example become almost like another staff member – there's one to file expenses, one to scan business cards whilst schmoozing at conferences, personal assistants and more. It's good to know there are also iPhone business apps that deal with marketing and help analyze customer behavior in order to improve targeting. As with most aspects of life these days, any onerous task seems to have an app capable of making it less of a chore.
Offline marketing
Before the advent of the Internet, offline marketing was king. Remember all those freebie pens with business names on them, or imprinted wall calendars singing the praises of one particular business? Well this type of offline marketing is still around and just as valid today. Holding a piece of marketing material in the hands can be quite influential. Promotional items that are used daily, such as pens or wall calendars, have a long time to make an impression on their users because they are useful items that aren't binned immediately as junk. Psychologically, clients find it difficult to throw away something that is useful, so promotional gifts bearing the company logo such as coffee mugs; calendars, pens and shopping bags will have plenty of time to spread brand awareness.
What other offline marketing techniques are there? New businesses seeking to network with new customers and make contact with useful partners often find attending trade fairs and exhibitions beneficial. Visit a few exhibitions first to check out the competition and see how they do things – a good exhibition stand is essential to give the right impression and these can be pricey, but they are often re-usable so once commissioned, it can be an instant pop-up marketing strategy for the company.
Sponsorship deals aren't just for big football teams and celebrities, it's possible to sponsor local sport teams or choirs, for example, in simple ways. Investing in a team kit or T-shirts emblazoned with the company name will spread the word locally about the business. Obviously, if the service or product is tied to a local area, then this kind of sponsorship can be invaluable. Again, if the business has a local focus, don't neglect local media such as newspapers and TV stations to help bring the business name into the community's consciousness.
The perfect blend
Promoting a business is never going to be a complete walk in the park, but by blending aspects of online and offline marketing a successful formula is more likely to be achieved. It is a mistake to completely abandon traditional marketing methods such as face-to-face promotion; equally you ignore the marketing power of the Internet at your peril. Like never before, a commercial landscape lies out there that is simply bursting with possibilities. All that's needed now, is one brilliant idea, a whole heap of energy and some beautiful marketing magic to transform that business idea into a hard, commercial reality.