There are many outstanding attractions in Portugal, but one that I don't think gets enough coverage is its only national park – Peneda Geres. This is a truly amazing ecosystem and one that nature lovers are bound to want to explore on their holiday in Portugal.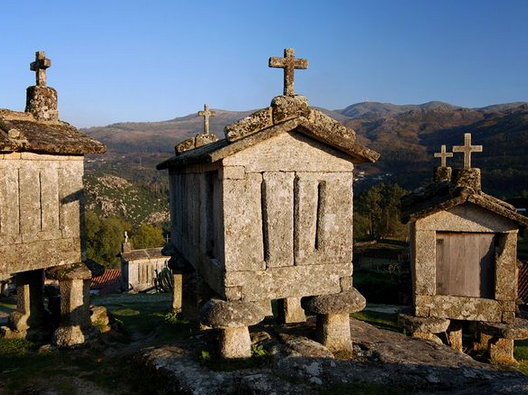 So, I've put together five reasons why you should travel to Peneda Geres, along with a bit of information about what you can find there. Incidentally, if you still need to arrange the finer points of your Portuguese getaway, check out the deals available through Cosmos.
1. Diversity of habitats
One of the things that really stands out about Peneda Geres is the range of habitats that are protected in its 697 sq km. You've got everything from ancient oak forests and peat bogs to verdant river valleys and vast granite rock formations.
This means a lot of different flora and fauna inhabits the park, including endemic species such as the Geres lily that's found nowhere else in the world. A holly bush wood, which is the only one in Portugal, is another of its unusual features.
2. Variety of wildlife
Going hand-in-hand with the wide selection of habitats is a fantastically varied population of wildlife, with creatures such as otters, roe deer, wild boars, salamanders, ferrets and Iberian wolves among the animals that live within the national park's boundaries.
There are also numerous birds that are seen in the skies over the reserve, including the endangered royal eagle, the woodland screech owl and golden eagle. In addition, Peneda Geres is home to several bat species, many of which are threatened, like greater and lesser horseshoe bats and Mediterranean horseshoe bats.
3. Excellent walking trails
As you may imagine, the best way to experience the protected area is on foot, giving you the chance to get up close to the flora and fauna on a journey into some real wilderness areas. The good news for walkers is that there are numerous shepherds' trails that crisscross the park, providing the perfect paths for intrepid explorers.
The Homem River Valley is a particularly wonderful place for hiking, with the main trail marked out by small piles of stones that have been left by shepherds. There's also an old Roman road running through the reserve, with one of the highlights on this route the Junceda viewpoint that's 950 m high.
4. Fascinating historical sites
The earliest evidence of human settlement in the region dates from between 6000 and 3000 BC and you can still see relics left behind by these people in the form of dolmens and other kinds of megalithic tombs. As I've already mentioned, there is a Roman road that runs through the park and you'll still find bridges dating from this period at various river crossings.
There are also relics from the medieval era within Peneda Geres, such as a 9th century monastery (Santa Maria dos Pitoes) and the 10th century Castro Laboreiro castle.
5. Interesting village communities
The final reason you should visit Peneda Geres is to discover its amazing villages that have changed very little over the centuries. Many of the people here still live by herding livestock in the mountains and valleys. Around Castro Laboreiro and the Rio Laboreiro Valley is a community that splits its time between two locations – in the mountains above 1,000 m during the summer and down in the river valley in the winter.
Look out for the traditional houses that are made with granite walls and thatched roofs, as well as the terraces that are used for farming. While a few of the villages in the national park have been influenced by tourism, many still give you a glimpse into what life was like here hundreds of years ago.