Everyone likes to get away with the family. It is the best way to travel sometimes because if there is one thing traveling can guarantee, thats memories. You will run into unexpected events that at the time might get you flustered or upset, but in the end it'll just be plain funny. Barbados is a great destination for the the family. It is both parent and child friendly offering a wide variety of attractions and adventures that are sure to be a hit and create great moments to capture in your memories forever. Here are somethings that are great to do as a family.
Release Sea Turtles
The island of Barbados is very conscience of the diminishing sea turtle population and is dedicated to helping solve the problem. In 1987 the Barbados Sea Turtle Project was started to promote and educate about the conservation of sea turtles. If you are visiting Barbados in the Winter you can participate in the releasing of the hatchlings as they make their way to the ocean. This is something you may never get to do again! Or if you aren't in Barbados for the Winter but still want to interact with sea turtles you can always take a swim with some by looking into short cruise tours out into the ocean.
Sea Rides
Barbados offers a wide variety of tours out into the great blue ocean. You can take a sail boat, speed boat or a catamaran. It all depends on what you're looking for. Speed boats are for the more adrenaline junkie types while the other two are nice, slow, and relaxing. Whichever you choose the kids can enjoy it. Barbados is also one of the only islands that offers submarine rides. Make sure you look into this because not many people get to see the ocean deep down like this will allow you!
Stay in a Villa
Hotels and resorts are great but they generally offer cramped spaces and mundane accommodation. These rooms are usually not large enough to hold an entire family so you will have to book more than one. This comes with its own problems of having to split the family up. Skip all of that by checking out Barbados family villa rentals which will give your family its own space under one roof to keep everyone happy and spacious.
Island Tours
There are many ways to see the island. You can look into driving around yourself or you can take a guided tour. Guided tours are probably better when with the family, eliminates the hassle of driving and is more educational. But if the traditional island tour isn't quite what you want, check out an island safari. Hop in a jeep and take your family into the jungles of Barbados. These safaris are a great way to see the inner beauty of the island that many people get to. It takes you on the track and off the track while guides share stories of folklore and history.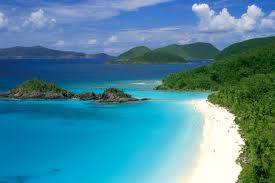 Visit the Spa
This is more for the adult members of the vacation. If you can manage to get some time away from the kids treat yourself to a relaxing trip to the spa. There is no better way to have a bit of healthy relaxation and you enjoy massages and a serene environment. After the taking the kids around all week you'll probably need it!