Whether your organisation is planning a major event, convention or even a party, there are plenty of health and safety considerations to bear in mind. Anyone organising a public event is responsible for the health, welfare and safety of not only the guests in attendance, but also the wellbeing of any employees and volunteers who are helping out on the day.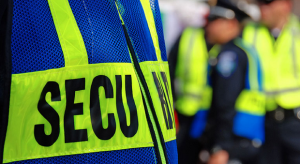 The good news is that if you plan ahead, none of these issues need to pose serious challenges – but as with most things in life, prevention is better than the cure. By taking a bit of time upfront to come up with a smart safety strategy, you can ensure that everyone has a great time on the big day.
Read on for some key questions you will want to ask yourself to plan a safe and successful event.
Do you have an event management plan?
The Health and Safety at Work Act outlines the responsibilities you have to your employees and volunteers, but you will also need to take measures to protect the public.
To ensure you have covered the right ground, a good starting point is to create an event management plan in writing. This plan should include a description of the event and details about the organisers, as well as the venue, including its layout and facilities.
It may be wise to include a full timetable of events, and outline which team members will be responsible for what duties. Details of your public liability insurance should also be provided at this time.
Drawing up an event management plan is one of the crucial first steps you need to take during the organisational process – you may be required to submit a draft as part of your event licensing application.
Do you have a strategy to manage crowds?
Once you have settled on the overall plan, it is time to turn your attention to the smaller – but no less important details. One of the biggest challenges for any event planner is crowd management – but fortunately, there are some steps you can take to make this task less daunting.
Wristbands, for example, can be a great way to manage crowds in venues of all sizes – and can also help you to keep tabs on numbers. It is very important not to exceed the capacity for your venue, and to have clear plans and procedures in place for emergency evacuation.
If your event is being held in a permanent building, it should be relatively easy to find out information about its maximum capacity – but if it is in a temporary venue, such as a marquee, capacity will depend on a number of factors. These include whether your crowd will be seated or standing, as well as the number of exit routes in the event of an emergency.
Have you carried out risk assessments?
Risk assessments can be useful for a number of reasons – not least of which is to help you anticipate the various issues that can crop up during your event and take preventative action.
You may find that it is smart to carry out risk assessments for the various elements of your event individually. From activity organisers to equipment providers, risk assessments can help you identify the measures you need to take to ensure everyone has a great time at your event.