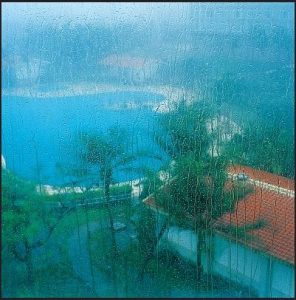 Getting rained out on a holiday that you've been anticipating forever is one of the most frustrating experiences possible. But looking forlornly out the window of a guesthouse room at monsoon rains pouring down is an eventuality that ever backpacker should be prepared for, because it could happen at any time. If you have a decent wifi connection and a way to access it, take advantage of the situation and at least enjoy yourself. Here are some of our favorite sites for passing the time until the storm passes:
WikiTravel
If you can't be out exploring, you might as well spend some time planning. WikiTravel can be a great alternative to paper guidebooks for several reasons. One is that all of the content is generated by regular people on similar trips to your own, rather than by professionals whose exhaustive research and time spent in a particular place is not really indicative of what your experience is likely to be. A more personal recommendation, often more up-to-date and candid regarding prices and quality of attractions and tourism businesses, can be the perfect thing to get you ready for the next leg of the journey.
Gambling websites
Need a little extra cash for the trip, and want to have fun while you do it? Even if you've never done it before, online gambling can be an entertaining way to pass the time and, if you're lucky, give your budget a boost. Check out Rick's Picks for great advice on the best sites for slots, bingo, and more. Their team not only offers up-to-date information on which are paying out the best, they also have coupon codes to offer.
Pinterest
Imagine a website where users could publically bookmark photos of all types into categories that they create, forming lists for others to browse through. Interesting bits of content from every corner of the internet is compiled by friends and strangers into galleries relating to travel, photography, art, humor, recipes, advice, DIY projects, wedding planning, or any other topic imaginable. Pinterest is an easy place to get sucked into and to discover new interests that you never knew you had.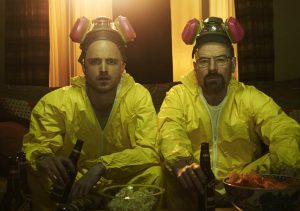 Streaming websites
We aren't going to give you any specific links, but let's just say that many a rainy afternoon has been spent online catching up on TV shows, or rewatching some of the best ones. Whether you need to see the latest episode of a gripping drama before your friends ruin the surprise for you, or want to go back to your favorite guilty pleasure series, they're pretty much all available on the net somewhere. The best parts about watching shows online? Lack of advertisement breaks, and the ability to have marathons. Enjoy.
It's always best to disconnect yourself from the internet as much as possible while you're traveling, but if you don't have a choice then these sites should put you in the right direction. You'll be well-rested and ready for adventure when the weather finally starts to cooperate.