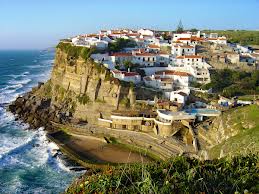 MONTENEGRO
Montenegro is finally opening up to tourists and you can be sure to set your feet on some of the most off-road sites in the world. The rich culture, rich history and spectacular landscapes make it an upcoming area for your family to explore. There are also some amazing villas in Montenegro to choose from where the whole family can be entertained for exceedingly good value.
The Bay of Kotor is a place of unimaginable beauty. Consisting of four connected straits, soaring rugged cliffs that are spectacularly reflected in the deep blue waters of the Adriatic Sea this area is a gem waiting to be unveiled. Several islands adorn the Bay of Kotor and driving along this magical path will lead you to extraordinary cities one of them being a World Cultural Heritage site.
Take your family to witness the natural beauty of the largest lake in the Balkans: the Skadar Lake. It is an important habitat of water birds; the rarely curled pelican bird is the top notch of this National park. If you wonder around you will be able to find some forgotten villages that were homes to ancient fishermen. For memories to take home take photographs of this picturesque lake that has tiny pretty islands covered by wild pomegranate laurel and ivy.
MOROCCO
Morocco has got it all, if it's a cultural, scenic, beach fun, trekking or sand boarding you are looking for it is all in one package right here. Its unique diversity makes it truly fascinating; its perfect blend of the modern and ancient makes it irresistible to explore.
If you have only been seeing the desert on your TV screen then it's time to get real and visit the Chebbi Dunes in the South of Morocco. Enjoy an exhilarating camel ride across the massive Sahara desert and experience the deafening silence of the desert atmosphere caused by harsh climate.
Ouarzazate is an inspirational town whose spectacular scenes have appeared on movies like Gladiator, The Mummy, and Lawrence of Arabia; it is also home to one of Hollywood's biggest studio.
Chefchaouen is a spectacular mountain town and offers a tranquil refuge away from the hustles of the dynamic Marrakech with cascading waterfalls and National Park nearby.
PORTUGAL (AN OLD FAVOURITE)
Portugal is one of my favourite destinations. Having been among the super powers of the colonial era it embodies the heart and soul of ancient Europe with majestic castles, mighty fortresses and bridges and historic city centers.
The city of Lisbon has the perfect blend of history, culture and vibrant nightlife. Climb to the magnificent towers of Castelo Sao Jorge Castle and view the city's red-tiled roofed buildings. You will witness the interesting mix of the past and the present of this city from a vantage point.
For undiscovered beach fun head to the Figueira da Foz where you will enjoy soft beach sand. This area contrasts with the beaches in Algarve because it's much quieter, less crowded and the water is a lot cooler.
Those who want a break in a child friendly resort will find that in Martinhal, the perfect place to relax with the kids and ensure they are well entertained!
The land of fine wine is Porto where you will find wineries lined along the banks of Douro River. A trip to Portugal is never complete without wine tasting adventure.