Chamonix is a world famous ski resort nestled in the French Alps. It boasts some of the most amazing and breath-taking Alpine scenery that the world has to offer and visitors arrive in their droves here from all over the world.
Chamonix and its surrounding villages are all networked together by ski lifts, buses and trains which make the area very accessible and extremely easy to get around for visitors to the area.
If your wish is to stay at a ski chalet – Chamonix is definitely the best choice for location.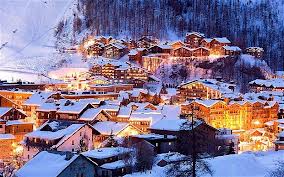 As mentioned above, Chamonix has many different areas and nearby villages so choosing the perfect location to stay in can sometimes prove to be difficult. You want to make the most out of your holiday and location can sometimes play the deciding factor in that.
When planning your trip, keep Chamonix first in mind to book your transfer from Geneva airport to your chosen location.
Below is a shortlist of some of the different areas of Chamonix and a short description of what one can expect from the area:
Central Chamonix
Chamonix town itself is insanely beautiful and has a very lively and captivating atmosphere. It is important to note that the ski chalets tend to be situated on the outskirts of the town as apartments are more commonly found in the center of the town. Central Chamonix offers visitors many choices and it is home to some of the areas best bars, nightclubs and fantastic eateries.
Chamonix Sud
Chamonix Sud, or Cham-sud, as it is sometimes referred to, is positioned relatively close to Central Chamonix. It has a buzzing nightlife scene and is a little less expensive in comparison to Central Chamonix. It is home to the Aiguille du Midi cable car but the Brevent lift is a considerably long walk away from this area.
Les Praz De Chamonix
Often described as a charming Alpine village, Les Praz is the first village you will come across when leaving Chamonix. It is a beautiful, quaint village and as with the surrounding areas, it has an abundance of beautiful restaurants and plenty of accommodation choices. If a lively nightlife is a 'must have' on your list, this is not the place for you as it has very few bars in comparison to the nearby areas.
To sum it up, there are numerous options available when looking for that perfect ski chalet. Chamonix and its surrounding areas are without a doubt top class and it is the perfect location  when looking for that dream ski vacation. What area you decide to base yourself in is completely up to you – where ever you decide on, you won't be disappointed!