Communication is a cornerstone of any successful business in today's global economy. Whether your business is a tiny start-up or an international corporation, you'll need to be able to communicate successfully with vendors, suppliers, and clients to be effective. International mobile phone bills and data roaming charges can take a real bite out of your budget, however. Media packages can be filled with hidden fees, which is why it's important to take a closer look at all the options out there. There are numerous ways to shave costs from your media bills, particularly when it comes to placing phone calls. The following are a few simple yet effective strategies to consider.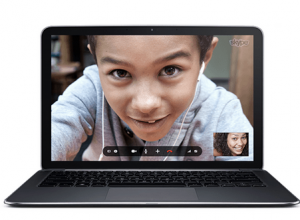 Use Free Calling Apps
Even if you're currently locked into an overpriced contract, you can take advantage of your minutes by signing up for free online calling apps. You've most likely used services like Skype over the computer, but businesses like Rebtel, Viber, and Skype are all ways to place free or low-cost international calls to your contacts. It's worth shopping around and comparing terms and conditions of these various services. Some will offer free calls to members of the same network, while others will charge a low per-minute fee.
Consider a Prepaid Phone
Whether you travel a lot for business or find that you rarely use all of the minutes in your plan, pay as you go calls can help you avoid roaming fees and overage charges. There are prepaid phone contracts that require you to hit a monthly minimum, as well as SIM cards that can be loaded up with prepaid minutes. The best pay as you go SIM will offer flexibility while still giving you the security of having a business phone line. This can be an ideal solution if the majority of your business is conducted online, but you need to make the occasional phone call or text.
Use a Single Provider
In today's multimedia business climate, it's likely that you use several different methods of communication to keep in touch with your contacts. Using a single provider for internet service, mobile phones, and landlines may work out in your favour. Many providers offer lower rates for bundled media packages, so it's worth looking into streamlining your contracts with a single carrier.
Contact your Media Provider before the Contract Expires
Being proactive with your current service provider can garner you better deals. It's recommended to contact your carrier a few months before your existing contract expires, because this gives you ample time to compare all options. Rather than getting locked into another long-term contract, you could negotiate a new one with better rates. If you do find a better deal elsewhere, contacting your current carrier in advance can help you avoid cancellation fees.
Read the Fine Print
No matter what type of communication solution you decide will work best for you, it's important to read all of the fine print carefully. Terms and conditions can vary quite significantly between similar contracts and providers. Look for connection fees and other hidden charges that could cause your budget to take a hit over time.
There's no one-size-fits-all solution for a business communications plan. The best course of action will depend on the type and size of your business, along with your communication needs. By comparing your options carefully, you can find the right fit and reduce your bills in the process.