Orlando boasts more child friendly attractions than possibly anywhere on earth, so how do you choose the best ones? Take a look at this countdown of the ten best family friendly attractions in Florida's city of fun, created by the team at cheapflights.co.uk where you can compare cheap flights to Orlando online.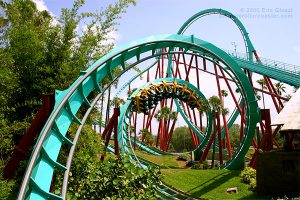 10. Busch Gardens
The zoo at Busch Gardens is a top Florida attraction; it's not strictly in Orlando but in Tampa Bay, an hour's drive away. Busch Gardens is widely recognised however as one of the best zoo's in the US. If seeing rhinos, lions, elephants, chimps and giraffes still leaves the kids wanting more, the zoo even boasts its very own thrill rides.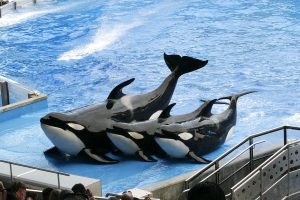 9. SeaWorld Orlando
Seaworld Orlando is a wonderful place for children to understand about the fragile habitats of the world's marine animals whilst simultaneously being entertained with dolphin shows, a water theme park and sea lion shows.
8. Gatorland
The most famous inhabitants of Florida are actually not Mickey Mouse and Pluto, but the world's scariest living fossils- alligators. Gatorland is a great way to get up close in a controlled and kid friendly environment.
7. Ripleys Believe it or Not! Odditurum
This museum celebrates the weird, wonderful and downright wacky. Very popular with kids who enjoy learning about life's eccentricities, it's also very funny and quite informative for adults too.
6. Orlando Science Centre
Orlando Science Centre is a terrific hands-on attraction featuring Science Live shows, Science Stations and many temporary exhibits. It's a welcome break for grown-ups from the rides and fantasy of the theme parks whilst also stimulating children.
5. Kennedy Space Centre
The Space Centre is perfect for older children and teenagers; anyone with even a fleeting interest in space will love a visit here. Highlights include taking a tour to the Launch Pad and the daily Q&A with an astronaut.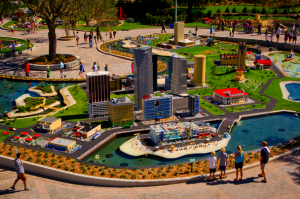 4. Legoland Florida
To get to Legoland Florida you need to drive about 45 minutes south from Orlando towards Tampa to Water Haven. Legoland is a vast and exciting tribute to these simple building blocks. The Duplo area is especially great for toddlers whilst older kids will enjoy Pirates Cove or the LEGO Kingdoms.
3. Universal Studios
If your children are into films and TV then they'll love Universal Studios. As well as countless movie themed rides there are interactive shows such as the Horror Make Up show and plenty of live entertainment.
2. Universal's Islands of Adventure
The Islands of Adventure is found within the Universal Orlando Resort and deserves a mention of its own for its huge appeal to kids. Does your daughter dig Harry Potter, do your little ones go mad for Dr. Suess? Then this is the place for you – there's even a Marvel Super Hero's Island for big boys who haven't grown up yet!
1. Walt Disney World
The most obvious and most talked about attraction in the city, you simply cannot take your children to Orlando without going to Walt Disney World. There are actually four theme parks here, two water parks and countless more entertainment, fitness and golf attractions.
Major highlights include the Magic Kingdom, the oldest and most well-known theme park, as well as Epcot and the Typhoon Water Park. Walt Disney World is not so much an attraction within a city, but a whole city itself.