Although Australia certainly holds no shortage of memorable scenery, the Outback is a unique destination that offers spectacular views. One of the best ways to explore this rugged terrain is by car, allowing you to see the sights at your own pace and stop for trekking or resting purposes at your leisure. Yet preparation is extremely important when travelling through the Outback, because stretches of the journey can be so remote. Drivers need to choose the right car, travel with the right equipment, and be prepared for basic safety issues that might arise. With a little bit of preparation and care, you can enjoy this trip without worry.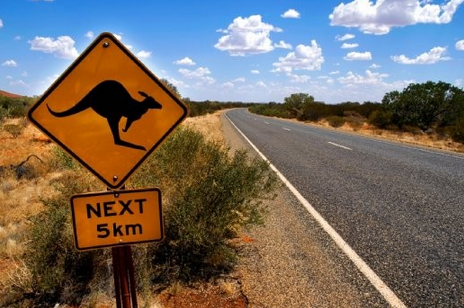 Planning your Journey
One of the biggest challenges that this region presents is the long distances between any sign of human civilization. You'll want to plan your journey carefully so that you don't run out of fuel along the way. Take a careful look at the map and calculate driving distances between major sights, factoring in a 15 minute break every two hours to prevent fatigue.
Choosing a Car Fit for Rugged Terrain
Some stretches of the track may be rocky or sandy, so you'll need a car that's capable of handling rugged motorways. An SUV is a good choice for this region, which you can rent or buy for your journey. Many travellers find Ford Kuga at Carsales or other local websites to purchase and then resell at the end of the trip. Campervans are also a popular option, giving shelter should you decide to rough it on the road. The newRange Rover Sport at Carsales is another top option for those trekking through the Outback, as are pickup trucks like a used Ford Ranger.
Tasks before Departure
No matter what type of vehicle you choose, you'll need to have it serviced and check lights, tyres, battery, oil, fuel, and other features the night before you leave. Stock up the car with a first aid kit, fire extinguisher, and basic tool kit. You'll also want plenty of food and water in case of a breakdown. Temperatures can soar, so you'll need to a lot at least 4 litres of water per traveller per day. If you're heading into a particularly remote area, give a trusted friend your itinerary. Although your mobile phone may not work in many areas of the Outback, keep it fully charged just in case. Finally, check the road conditions and weather forecast before departure.
Safety along the Way
One thing to be aware of in the Outback is the diversity of road conditions. Many roads in this area are composed of dirt rather than paved with asphalt, and may contain crumbling edges or hidden potholes. Drive at a slower speed in these areas to avoid spinning out of control. You'll also want to watch out for the Outback's diverse wildlife, as collisions with animals are common. This includes both wild animals and flocks of sheep. Long stretches of motorway can bring on driver fatigue, so be sure to take regular breaks and take your time to explore the area's sights.
With the right vehicle and a bit of extra care on the roads, you'll be well equipped to have a safe and enjoyable adventure in this unforgettably remote corner of the world.