You need to compare bank accounts effectively  when you are deciding which institution you are going to open an account in. This way you will get a solid idea of which one will be the right fit for you.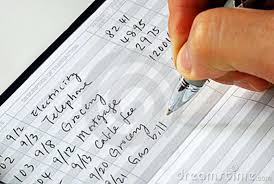 If you have a poor credit rating or if you move from home to home, then you may have trouble in opening up a bank account with a bank. However, there is a solution to this potential problem. The solution? A basic bank account.
You will find that as long as you don't have a criminal record, and possess a clear form of I.D like a passport or driving licence, then most banks will allow you access to a basic bank account.
If you have never heard of a an account like this, then read on.
A basic bank account is a limited account that allows you the functionality to adequately manage your money. It gives you an ATM card so that you can use it to withdraw money from when you need it. In some banks, they will offer you a debit card as opposed to an ATM card. This will allow you make some purchases in physical shops as well as online.
The important thing to note is that you won't be offered any form of overdraft limit with an account like this – so bear that in mind.
The benefits of having.  an account like this are that you have a safe place to deposit your money in. Not only that, but you can use your debit card or ATM card to buy goods online. If you're making a salary, then it can be paid straight into this account by your employer along with any other benefits or pensions.
Bills can be arranged to be paid monthly if you wanted, or a direct debit can be set up online to do this for you automatically. Of course, this all depends on the bank in question having online banking(but most of them do these days).
Again, it should be noted that since you don't have any overdraft limit, you won't be able to go into arrears. If you really need an account of this type and it's your only option, then you can do some research online and see what providers will allow you to open one.
There are many that will, so you can walk into the bank and have a talk with someone directly who will be able to explain to you the above points in finer detail.