Crystal blue water, white sand beaches, and a cold drink in your hand – it really is the little things in life. Among the numerous choices that one has in the Caribbean, it can difficult to make a vacation decision. I have listed the top Caribbean destinations – places that will suit your taste and budget no matter the form. In this post I will share some of the best places to lay out on the beach and soak in the blissful stretches of pristine water and the top places to stay.
1. St. Thomas U.S Virgin Islands
St. Thomas is full of beautiful, coastline opportunities to lounge on the beach, splash in the sea, or get active with water sports. This white-sand haven also boasts a bountiful duty-free shopping scene – just be ready to brave the cruise ship crowds. The island swells with Danish colonial architecture and pirate legend. Blackbeard's Castle castle is a must, then work up an appetite by climbing the historic 99 Steps, constructed from the ballast bricks of 18th century Danish ships.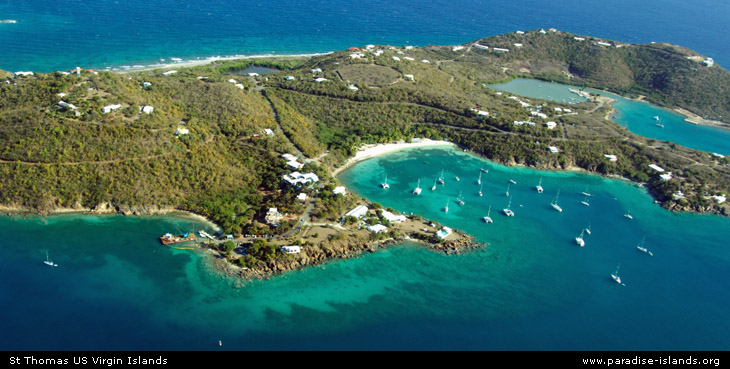 Accommodations on the island can't be beat at a St. Thomas family villa rentals. These residences are perfect for families or for a romantic getaway – for any excuse to go to the Virgin Islands. If you are looking for a private beach, a spectacular view or impeccable landscape, the diversity of this island means there are luxury St. Thomas villas to accommodate every traveler's wishes. Together with great restaurants, shopping and activities for everyone, this ocean jewel can not be beat. Travelers from The States can enter with no special visa requirements, however, it is still easiest to travel with a passport.
2. The Bahamas
These well-known islands offer beautiful beaches and large resort-style buildings. The Bahama Islands are well traveled by cruise ships and offer a more cost-effective way of seeing the Caribbean. Beware of traveling in mid-March, as the islands and cruise ships with be packed with twenty-something Spring Breakers. Though the area consists of more than 700 islands and cays,  most visitors' first stop is New Providence Island's Nassau, the largest city of the Bahamas. Here, the twinkling casinos and upscale resorts make strange bedfellows with American Civil War history and pirate lore. This is the port for the cruise ships arriving into The Bahamas. I will admit, I have been one of those arriving on an overly-inflated cruise ship. Like all Caribbean islands, The Bahamas has beautiful blue water perfect for snorkeling or diving. The Bahamas will be more crowded and much more tourist-heavy than a stay at The Virgin Islands.
All destinations in the Caribbean will be sure to please, no matter your taste, preferences or budget. From the seclusion of a stay at St. Thomas or to a more-known cruise to The Bahamas, everyone will find this region a beautiful and culturally-rich destination.